Video Production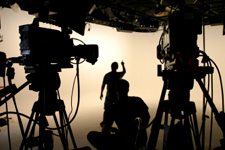 From script to screen we provide complete video production services. We know how to leverage our experience to maximize your project's style and effectiveness. Everything is done in-house. From scripting, to shooting, editing, voice-over recording, graphics and duplication, we do it all at our facility. We work with our clients as a partner, coordinating all aspects of a project, while using our knowledge to help make the end result both impressive and effective. Our clients consistently complement us for our understanding of their businesses and the translation of that understanding into their video messages.

View video samples, click here.

Return to top
---
Audio Production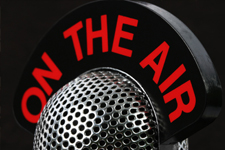 Since the 1980s MultiMedia has recorded, edited and broadcast radio and audio programs for clients ranging from National Public Radio to RKO Radio and the Geraldine R. Dodge Foundation. We use an advanced Pro Tools system for sound editing, and we also have a soundproof voice booth in our studio with the same microphone used for Hollywood film trailers. In 25 years we have recorded everything from jazz in New York to hosted audio podcasts in Las Vegas.

Listen to audio samples, click here.

Return to top
---
Interactive Media Production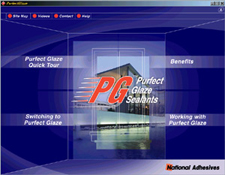 From script to flat-screen, we offer complete interactive production services. From interactive CD ROMS and DVDs that contain videos, pdfs, web links, technical calculators and FLASH content, to CD ROMS that have 24 individually produced video programs as their core content, whatever the project needs, we can realize it. We also create online interactive productions, bringing desktop interactivity to your global audience.

Return to top
---
Shoot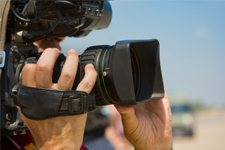 From a single camera cost-effective digital shoot to a multi-camera live-switched event, in High Def or SD, we have the ability to scale the production and the budget to fit any project. We also have the latest large sensor HDSLR cameras and a complete set of classic prime Nikkor lenses. We have been shooting video on location for over 20 years, from across the United States, to Europe, the Middle East and Asia. Our shoot packages are complete and include equipment, operator, audio, lights and all accessories. We are also skilled at working with people, and facilitating their best performances while keeping the process stress free for everyone.

View video samples, click here.

Return to top
---
Edit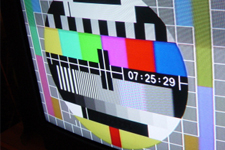 Our 3 edit suites utilize Final Cut Pro and Adobe platforms. In the hands of our creative and experienced staff, this gives us the ability to realize any vision. Every project has full access to our buy-out music library (which includes usage rights). We also have a voice booth with a phone patch for crystal clear voice over recording. All of this is in a comfortable modern working environment suitable for your clients. We even have a kitchen.
We have recently added a closed captioning service for videos destined for broadcast. The FCC requires closed captioninjg for all broadcast videos, and we can take care of that need quickly and cost effectively.

Return to top

---
Green Screen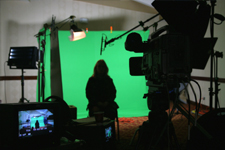 The process is called chroma key. We use it frequently to add a new animated graphic or background to a shot. We also have a cutting edge virtual set technology that puts your subject anywhere from a TV control room to a football field. Take a look at the sample video to see how good it looks.

View video samples, click here.

Return to top
---
Teleprompter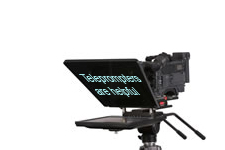 A teleprompter enables the host to look directly into the lens while reading the copy with a convincing level of credibility. Our teleprompters enable everyone from actors to CEO's to deliver long complicated scripts quickly and perfectly. The final result is better, and the process is quicker and easier for the person on camera.

Return to top



---
Foreign Language Videos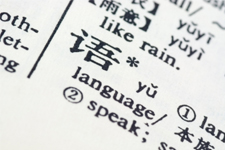 We can take any video in English and make a version in any other language. We have done productions in Mandarin, Spanish, Portuguese, German, Japanese, and even British English. By using native language producers and professional announcers with native accents we make sure your production looks and sounds like a local production for your overseas audience.
Our editor is even fluent in three languages: English, French and Arabic. We are often called upon to work on film and documentary projects that require Arabic editing and translation.

View video samples, click here.

Return to top
---
Duplicate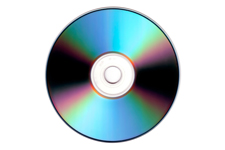 DVD and CD duplication is done on-site, in any quantity, with custom color printing on the disc surface. Once your project is finished, copies can be produced quickly and cost effectively, right at our facility. We also have very competitive rates for large volume duplication jobs.

Return to top



---
Web Sites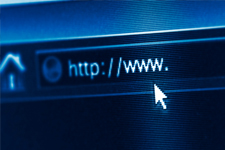 We've been making web sites since the 20th century. Since content is king in the 21st century, we can generate your content and create an impressive web site to showcase it. Our web sites have both a professional style and a high level of interactivity. Take a look around this site and decide for yourself.

Return to top



---
Podcasts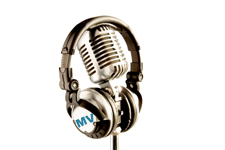 Podcasts are a cost effective way to narrowcast your content to a specific audience. We can also set up the RSS feed so your audience, whether they are potential customers or the company sales force, can subscribe to your Podcast and have it delivered to their pc or portable media player as soon as it is produced. Decades of network radio experience enable us to do high quality audio Podcasts on any subject. And of course, any video program can be modified into a video Podcast for viewing on a desktop or a portable device. Listen to the sample we produced for a medical web site on location at their national conference in Las Vegas. Click the player to hear some of the Podcasts we have produced for our clients.

Listen to audio samples, click here.

Return to top
---
Interactive Programs / Online Training Programs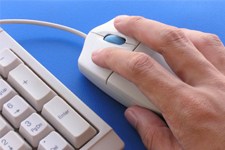 Online training programs are either PowerPoint presentations or hosted software demonstrations that are delivered online. They are often used to instruct users of software, or to demo software for potential customers. A presentation can also be created from a meeting using an audio recording of the presenter linked to the actual slides of the meeting. The final product can be accessed online, usually on the company intranet. Take a look at the link to see a software demo we produced for a legal services software company.

Return to top



---
Sample Video Files


Select and item from the list below, then click the play button on the bottom left.


Return to top
---
Sample Audio Files


Select and item from the list below, then click the play button on the bottom left.


Return to top